You may have noticed last Monday that there wasn't a giveaway. Yeah I totally flaked!  The week just got away from me. So I'm being smart this time and writing out the post Sunday night so it is all ready for Monday.  So without further ado I give you my review on Cakes with Jaz!
Cakes with Jaz is a local custom cake maker in my local area. Actually I think she may be the only custom cake decorator.  She is super sweet and makes yummy, beautiful, amazing things! I first heard about her through facebook and then decided to have her make my son's first birthday cake.  When she came over to consult about what to do for the cake I really wasn't sure what I wanted but then the idea came to me to have it made to look like his favorite blankie.  You see he has always loved tags…yes you heard me right tags.  He would curl up in the corner of his bed and hold the tags from the bumpers to fall asleep at night.  Well I took the bumpers out and he wouldn't fall asleep without screaming.  So I took all the tags and sewed them on the edge of a small blankie and he now sleeps with it and LOVES it.
So I showed it to Jasmine and she was excited even talking about making real paper tags with edible paper and printing tag type stuff on them. Let me tell you she does amazing things!  Here is a picture of the yummy and beautiful cake. Oh and did I mention she threw in the small cake for free!
Zeke so loves tags that we couldn't get him to actually eat the cake but he sure loved those edible tags!  LOL
For this review Jasmine (yes that's her name which makes sense since her business is Cakes with Jaz) brought me some of the leftovers from a local farmer's market she does in town. So we got to try some yummy cupcakes!! She makes these super cute cupcake samplers in egg cartons. I just think they are adorable.  Here is a picture of the one we got.
Our sampler, and I say our because my hubby and kids had to get in on the tasting, included red velvet, german chocolate, maple bacon, and root beer float. The clear and away winner of the favorite cupcake flavor in our home went to Root Beer Float!  It truly tasted like you were eating a root beer float and it was so moist and yummy.
But our most favorite thing was the sugar cookies! I am a sucker for sugar cookies and Jasmine's are the best!!  Plus they are beautiful!  Here is a photo of the fall ones we got.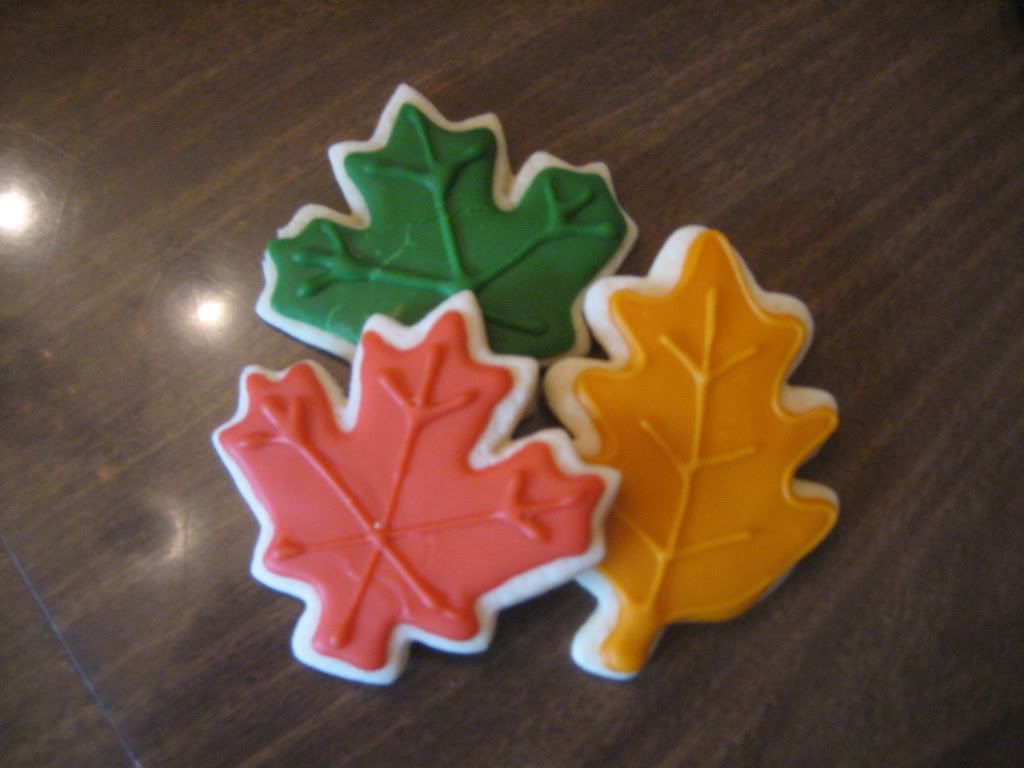 And just in case you are wondering they make a wonderful breakfast for children. Not that I know from experience I'm just assuming they would.  LOL
So now that you have seen and drooled over all of this yummieness are you ready to win some? Just enter the giveaway below!  You have until next Monday.
And next week I will be reviewing Dove Chocolate Discoveries so stay tuned.