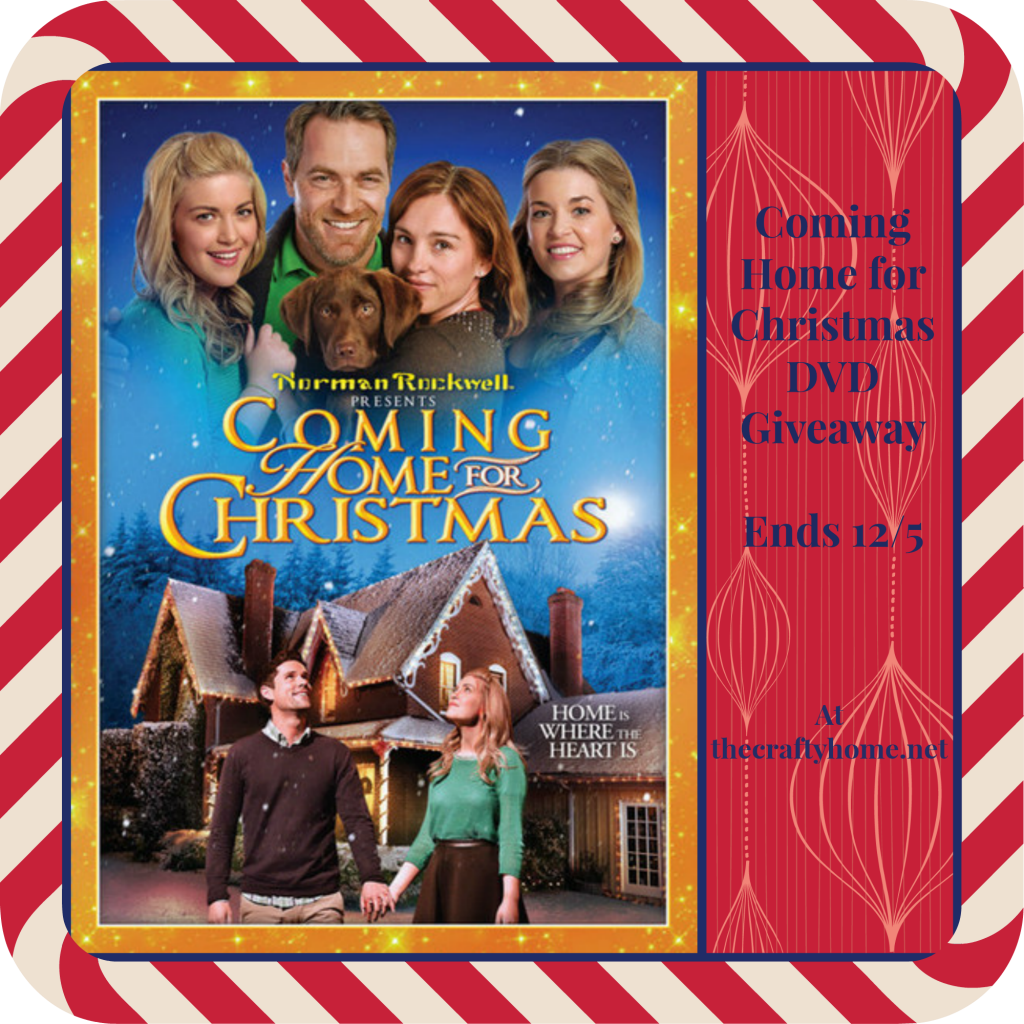 I love Christmas movies and the what I call sappy, Hallmark channel type ones are my favorite.
I loved it when we had cable and I could watch ABC Family's 25 Days of Christmas. If you are like me and love those movies you will truly enjoy this one as well.
The movie is rated NR but is good and clean just the money wasn't spent to rate it. The story is about two estranged sisters whose parents are also starting to separate because they lost the house they grew up in and without the daughters united their sense of family has gone as well.
But when one of the sisters starts to get to know the man who now owns the house they come up with a plan to bring everyone together for the holidays.
It's a story of love, forgiveness, and how important family is at the holiday time.
Also included in this DVD is a Norman Rockwell print. So great! I love Norman Rockwell.
This movie was a lot of fun and I'm sure we will watch it again and again once I get it back from my mother in law who is borrowing it.
I highly recommend it and you can purchase it at WalMart for only $9.96. I am also giving away a copy here. Be sure to check out the giveaway below and watch the trailer. Also if you have won from me in the last 30 days you need to wait to enter please.
I received a free copy of this product from FlyBy Promotions in exchange for my honest review. I was not required to write a positive review nor was I compensated in any other way. All opinions I have expressed are my own or those of my family. I am disclosing this in accordance with the FTC Regulations.
a Rafflecopter giveaway